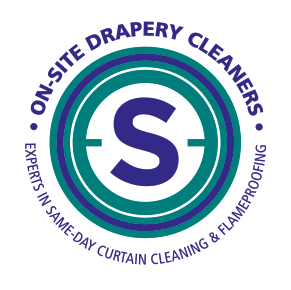 SAME DAY SERVICE
NO DAMAGE TO BLACKOUT LINING
NO SHRINKAGE
NO FABRIC DAMAGE
NO FADING
FIRE CODE CERTIFICATION
ENVIRONMENTALLY FRIENDLY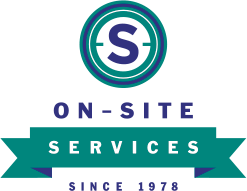 Don't Miss Your Curtain Call
1 800 465 2082
CURTAIN & BLIND
CLEANING & RESTORATION
ADVANTAGES:
We have the highest recovery rate in the industry. On-Site has been working with leading restoration companies since 1978. Trust the Drapery Restoration Specialists. We can dramatically improve your loss ratio on window coverings.
Our proprietary non-immersion process delivers superior cleaning results. Our system is effective at removing embedded soil, smoke, odor, mildew and mold. Our unique no-liquid process enables us to safely clean even delicate drapery, silks, lined both natural and synthetic fibers. We are the only company who will Guarantee: No Shrinkage, No Fading, No Fabric Damage.
SERVICES: Curtain & Blind Restoration
SAME DAY TAKE DOWN: We understand the importance of moving quickly in restoration. Let us get the curtains and blinds out of the way before the mold sets in and the construction starts.
ASSESS & REPORT: We assess each piece, recommendations are made to write-off or clean & restore.
RESTORATION: We carefully clean and restore customer curtains. We have the most advanced curtain cleaning equipment in the country, including our proprietary non-immersion technology, delivering the best results every time.
STORAGE: We will store your customer's curtains until the rest of the construction is finished.
RE-INSTALL: When construction is complete, we offer Professional Re-Installation: Since we took pictures and inventory when we picked them up, we can easily re-hang the curtains exactly as they were prior to the claim.