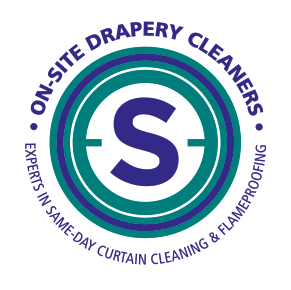 SAME DAY SERVICE
NO DAMAGE TO BLACKOUT LINING
NO SHRINKAGE
NO FABRIC DAMAGE
NO FADING
FIRE CODE CERTIFICATION
ENVIRONMENTALLY FRIENDLY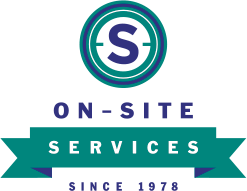 Don't Miss Your Curtain Call
1 800 465 2082
CURTAIN &
BLIND CLEANING
ADVANTAGES:
ON-SITE SAME-DAY SERVICE: Our self sufficient mobile cleaning units come right to your facility or we pick up and return.
NO NEED TO TAKE YOUR ROOMS OUT OF SERVICE: Only On-Site can take down, deep clean and re-hang your guest room drapery within 2.5 hours. No downtime means no lost revenue.
PROPRIETARY: Our non-immersion cleaning machine was invented and purpose-built to safely clean hotel blackout curtains.
LARGE CAPACITY: This is not a guy with a vacuum. Our extra-large sized drum enables us to clean a significant amount of curtains in a single day. We typically complete an entire floor or guest suites in a single day.
SAFEST: Cleaning curtains in liquids causes cracking of the blackout liner, leaving holes in your blackouts. Only On-Site's non-immersion process can Guarantee: No Damage to Blackouts, No Fading, No Shrinkage and No Fabric Damage.
FRESHENS THE ROOM: Improve indoor air quality and eliminate odors in your rooms. Guest are increasingly sensitive to odors and allergens.
TRUSTED: On-Site has had the privilege of working with many prestigious hotel brands and properties including Four Seasons, Hilton, Marriot, Wyndham, Intercontinental, Hyatt and Disney.